Mission Viejo & Fullerton, CA
Emergency Dental Care in Southern California
Emergency Dental Care Near Me
Are you experiencing a dental emergency? When you visit OC Smile, there is no need to be concerned. In the Mission Viejo and Fullerton, California, locations, we make sure everyone is given the best care as quickly as possible.
Same Day Emergency Dentistry
Our top concern when you come to our dental office for emergency care is to make sure that you are relieved of your pain and that we are able to save your tooth. After that, we will make treatment recommendations to restore your tooth to its ideal condition. Our staff and our team of dentists endeavor to ensure your comfort and give you the best care possible. To get treated, dial (714) 441-1414 if you're in Fullerton or (949) 461-0000 if you're in Mission Viejo. Stop suffering and get treated right away!
Mission Viejo Emergency Dentists -

Best Emergency Dentist Near Me – Fullerton, CA Emergency Dental Care
Tooth Pain
Gum Injuries
Orthodontic Emergencies
Traumatic Dental Injuries
Tooth Pain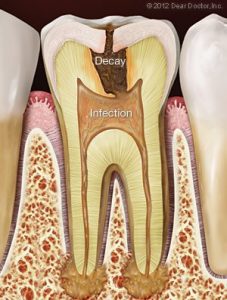 Almost everyone has undoubtedly experienced tooth pain at some point in their lives, ranging from small pains and sensitivity to severe discomfort. Pain is, in general, a defensive response that informs the body that something is amiss. When it comes to your teeth, however, pinpointing the particular source of pain can be tricky; it may also come and go in response to other stimuli, such as consuming hot foods. So, what does tooth discomfort mean, and how should you respond?
Tooth decay, a bacterial infection that can spread across various sections of the tooth and even into the gum tissue, is the most prevalent cause of dental pain. Tooth discomfort can also be caused by traumatic injury or gum disease.
The only way to know for sure what's causing your tooth pain is to visit a dentist, who will ask you thorough questions about your symptoms and do diagnostic procedures, such as x-rays, to try to pinpoint the exact cause of the pain. However, there are some broad terms for the sensations you're having – and their possible causes.
Severe Pain/Root Canal Emergencies
An infection in the tooth, possibly accompanied by an abscess (inflamed, pus-filled sac) in the surrounding gum and bone tissue, is indicated by constant, intense pain and pressure, swelling of the gums, and sensitivity to touch. It's critical to consult a dentist or endodontist as soon as possible in this scenario, not only to relieve the pain, but also to save the tooth while it's still possible. A root canal to remove damaged or dying pulp tissue and/or periodontal procedures to drain the abscess and stop the infection are possible treatments.
After eating hot or cold meals, lingering pain usually suggests a problem with the pulp tissue deep inside the tooth. Bacteria may have infected the pulp tissue or compromised the pulp vitality due to deep decay or physical trauma to the tooth. The discomfort may go away as the nerves inside the pulp tissue die, but the infection will not – in fact, it might spread and cause serious harm. Make an appointment with a dentist as soon as possible; a root canal may be required to relieve the pain and save the tooth.
Severe tooth decay, a loose filling, a crack in the tooth, or perhaps injured pulp tissue inside the tooth can all cause sharp discomfort while biting down on food. A dentist should be consulted as soon as feasible. Treatment may include fillings, bonding, root canal treatments, or other operations, depending on the cause.
Toothaches
A little area of decay, a loose filling, or a small degree of gum recession that has exposed the teeth's roots may cause occasional or brief sensitivity to hot or cold foods. For a couple of weeks, use a soft brush and toothpaste intended for sensitive teeth to reduce the discomfort. If it doesn't work, make an appointment with the dentist practice. Dental treatment might produce transient sensitivity, which can usually be alleviated with the same approaches. However, if the discomfort persists or worsens, you should seek medical attention.
Symptoms such as a dull aching or pressure in the upper teeth and jaw can be caused by a severe sinus headache or congestion caused by colds or flu. When the sickness is gone, the dental pain should go away as well. This form of discomfort has also been linked to tooth clenching or grinding (bruxism). If you have these behaviors, a nightguard can be manufactured at the dentist to protect your teeth and jaws from excessive force.
It is critical to seek treatment if tooth pain or discomfort persists, no matter what type of pain or discomfort you are experiencing.
Gum Injuries
Orthodontic Emergencies
Traumatic Dental Injuries
Meet Your Award-Winning Dentists in Mission Viejo & Fullerton, CA
The Proof is in our Patients
Very pleasant experience today. My normal dentist is closed on Fridays. I had an emergency visit today for my son. Lindsey was very helpful and made the overall experience pleasant. So thankful OC smile is open on Fridays and Saturdays. I will be returning to OC smile. I highly recommend this dentist. I am now considering them for Orthodontics. CC
This place is beyond professional, very caring and a very clean/nicely appointed offices. Took me right in since I was in excruciating pain and got me squared away very quickly. I highly recommend them, you will not be disappointed.
OC Smile went above and beyond with service, they made me feel very comfortable, I have never had such a great experience. I look forward to returning, my Dentist is Dr. Mike Hyneman he was great to talk to and he really knows what he is doing, I appreciate all the staff as well they made every go smooth and easy. My teeth were hurting and they got me in right away when another place said they had no immediate openings. Thank OC Smile for being so helpful with everything.
1950 Sunny Crest Dr., Ste #1100 | Fullerton, CA 92835
Wednesday
9:00 AM – 7:00 PM
Thursday
9:00 AM – 7:00 PM
Saturday
8:00 AM – 4:00 PM
Our Mission Viejo, CA Office
26137 La Paz Rd Ste 150, Mission Viejo, CA 92691
Wednesday
9:00 AM – 7:00 PM
Thursday
9:00 AM – 7:00 PM
Saturday
8:00 AM – 4:00 PM
The Ultimate Patient Experience